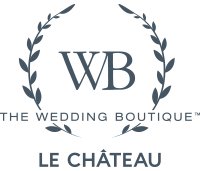 FIRST LOOK AT SPRING
PREVIEW OUR COLLECTION, SELECT STYLES AVAILABLE SOON.
#LECHATEAU
Whether you are a bride, bridesmaid, groom or guest we have you covered on everything from wedding style trends to the latest decor ideas. Follow us on Instagram and Pinterest to be in the know. Are you wearing #LeChateau to a special occasion? Capture your look, tag #LeWedding for a chance to be featured @lechateauwb.